Revitalize Your Smile with Composite Fillings: Aesthetic and Durable Solutions for Dental Restoration. Our comprehensive guide to composite fillings explores this modern and popular dental treatment. Discover the benefits of composite fillings, known for their natural appearance and durability. Whether you need to repair a cavity or replace old metal fillings, our experienced team at Lake Cities Dental offers expert composite filling services tailored to your unique needs. Experience dental restorations that blend seamlessly with your natural teeth, ensuring both the beauty and functionality of your smile.
At Lake Cities Dental, we take pride in offering top-notch dental care to our community in Colleyville, Texas. Whether you're in need of preventive cleaning, periodontal maintenance, or any other dental service, we're here to serve you. Your oral health is our priority, and we're dedicated to providing the care and support you need.
If you have questions about your dental health, periodontal maintenance, or any other dental concerns, please don't hesitate to reach out. Contact us today at (817) 410-7373 or schedule an appointment through our website. Let's work together to keep your smile healthy and beautiful.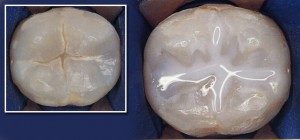 Dental sealants are the most under-utilized, cost-effective means of preventing tooth decay. Sealants are the invisible protector of teeth most at risk of tooth decay. Although sealants protect the teeth hit by four out of every five cavities in our children, why do few children get them?
Read More