Discover the World of Dental Crowns | Lake Cities Dental
At Lake Cities Dental, we're dedicated to helping you achieve and maintain a healthy, radiant smile. In our 'Crowns' category, we delve into the realm of dental crowns, offering valuable insights, guidance, and expert advice. From understanding the different types of dental crowns to exploring their uses, benefits, and the procedure involved, we're your trusted source for all things related to dental crowns. Whether you're considering crown placement, looking for aftercare tips, or simply curious about this dental solution, our comprehensive category is designed to inform and empower you. Count on Lake Cities Dental to be your partner in preserving and enhancing your smile through the world of dental crowns.
At Lake Cities Dental, we take pride in offering top-notch dental care to our community in Colleyville, Texas. Whether you're in need of preventive cleaning, periodontal maintenance, or any other dental service, we're here to serve you. Your oral health is our priority, and we're dedicated to providing the care and support you need.
If you have questions about your dental health, periodontal maintenance, or any other dental concerns, please don't hesitate to reach out. Contact us today at (817) 410-7373 or schedule an appointment through our website. Let's work together to keep your smile healthy and beautiful.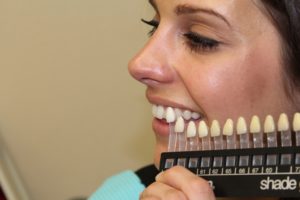 Revitalize Your Smile with Dental Crowns: The Comprehensive Guide by Lake Cities Dental At Lake Cities Dental, we understand the importance of a confident and radiant smile. If you're unhappy with the appearance of your teeth, you're not alone, and we have a solution for you: dental crowns! In this comprehensive guide, we'll walk you…
Read More