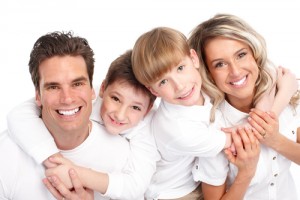 In 2013 we were able to provide lots of valuable information in our blogs.  This year is no exception as we look forward to helping you maintain good oral health.  Good oral hygiene starts with you but Lake Cities Dental is here to assist and guide you every step of the way.
While writing this information may be fun, knowing that we are giving our community the tools needed for better oral hygiene really drives us.  Let's breakdown each blog and really focus in on the main points from each blog written last year.
Good fluoride toothpaste, ADA approved, can combat against any plaque, make brushing easier, and provide any after flavor you may enjoy.
Choosing the right toothbrush for you can be an essential tool whether it is electric or a good 'ol fashioned manual toothbrush.
For some, bridges may be a valuable decision that restores the use of the whole mouth giving back the past days of eating without complication.
Sugars and spice aren't necessarily that nice when they produce cavities.  Remember, what you eat is as important as the process of brushing, flossing, and rinsing.
With Invisalign, the big and bulky metal braces that everyone despises so much are a thing of the past.  Instead, replaced with a see through device to help pull your teeth together.
Each tooth in your mouth has a name and function to help with consuming food, speech, and helping to convey emotions.
The practice of dentistry has be in effect for some time and includes so very famous people including Paul Revere, Doc Holliday, and Thomas Welch (Welch's Grape Juice).
Your child's oral care is just as important if not more important because it instills life skills for good oral hygiene in the future.
Your smile is not only important for photos, but it plays a key role in communication for getting a job as well as setting the tone for you and those around you.
Maintaining good oral health while pregnant is just as important as putting down the cigarettes and alcohol.
While brushing, flossing, and rinsing with mouthwash is certainly proactive in maintaining a healthy mouth, regular checkups also help in seeing the unforeseeable and taking care of issues that have surfaced.
As you continue with your New Year resolutions for 2014 towards a new you, don't forget to maintain your health by way of your mouth.  What you eat and how you maintain your oral hygiene impacts your well-being.
Lake Cities Dental, 1101 East State Highway 114, Suite 104, Southlake, TX 76092 / Call: (817)410-7373 / Website: https://wpdev.site/lcdv2 / Facebook: https://www.facebook.com/LakeCitiesDental / Twitter: @Lake_Cities