Elevate Your Oral Health with Proper Oral Hygiene: Your Gateway to a Lifelong Beautiful Smile. Welcome to our comprehensive resource on oral hygiene, where we delve into the essential practices and habits for maintaining pristine dental health. Discover the importance of daily dental care routines, from brushing and flossing to preventive strategies that keep your smile radiant and problem-free. At Lake Cities Dental, we emphasize the significance of proactive oral hygiene in preventing dental issues and preserving your smile's brilliance. Explore our expert insights and practical tips to embark on a journey toward lifelong oral health and a confidently radiant smile.
At Lake Cities Dental, we take pride in offering top-notch dental care to our community in Colleyville, Texas. Whether you're in need of preventive cleaning, periodontal maintenance, or any other dental service, we're here to serve you. Your oral health is our priority, and we're dedicated to providing the care and support you need.
If you have questions about your dental health, periodontal maintenance, or any other dental concerns, please don't hesitate to reach out. Contact us today at (817) 410-7373 or schedule an appointment through our website. Let's work together to keep your smile healthy and beautiful.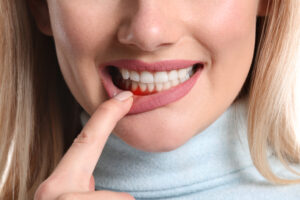 Periodontal disease is an infection that affects your teeth's supporting bone and tissues. Gum disease is another name for this condition. Your gum tissues are able to support each of your teeth when they are healthy. Your gums will pull away from your teeth if you have periodontal disease (gum disease), and they may become…
Read More