Now Offering Orthodontics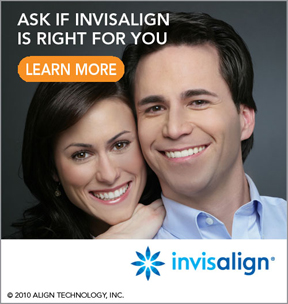 We've Got Great News!
Dr. Moore is now doing orthodontics. Just another wonderful benefit for our patients! We offer traditional braces as well as Invisalign.
You have probably seen the television ad for Invisalign Teen. We do offer Invisalign Teen but braces are not just for kids. If you have always wanted straighter teeth but without the noticeable brackets of traditional braces Invisalign is the way to go. You can smile with confidence even during treatment because Invisalign is clear and comfortable.
Traditional braces are needed in certain cases. Dr. Moore will recommend what she feels is best in your particular instance at the orthodontic consultation appointment. Either way, you can rest assured you will receive the same excellent care you are accustomed to with Dr. Moore.
Give our office a call to schedule an Orthodontic Consult. Tell your friends too! We appreciate your referrals and we are excited to be offering orthodontics!