Rediscover Your Smile with Dentures: Custom Solutions for Missing Teeth. Welcome to our dentures category, where we explore the world of custom-made dental prosthetics that restore your smile's beauty and functionality. At Lake Cities Dental, we understand the impact of missing teeth on your confidence and oral health. Our expert team specializes in crafting personalized dentures that fit comfortably, look natural, and allow you to enjoy all the pleasures of a complete smile. Whether you need partial dentures to replace a few missing teeth or full dentures for complete tooth loss, we're here to help you reclaim your smile and regain your quality of life.
At Lake Cities Dental, we take pride in offering top-notch dental care to our community in Colleyville, Texas. Whether you're in need of preventive cleaning, periodontal maintenance, or any other dental service, we're here to serve you. Your oral health is our priority, and we're dedicated to providing the care and support you need.
If you have questions about your dental health, periodontal maintenance, or any other dental concerns, please don't hesitate to reach out. Contact us today at (817) 410-7373 or schedule an appointment through our website. Let's work together to keep your smile healthy and beautiful.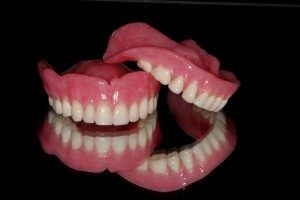 Dentures are made in place of missing teeth to help with biting, chewing, and recreating one's smile. Typically dentures are created due to gum disease, tooth decay, and accidents or injuries in which a person has lost their natural and permanent teeth. Dentures are made to increase one's appearance and health by way of being…
Read More