Over the Counter Nightguards | Cost-Effective or Just Low Cost?
Bruxism In America
Many American Adults Are Suffering From the Effects of Teeth Grinding.
Teeth grinding or bruxism affects as much as 10% of American adults according to the American Sleep Association.
And though there is a lot of speculation about what may cause this nightly grind, the ADA attributes it to causes including but not limited to stress, an abnormal bite or sleeping disorders.
It may sound minor, but when left untreated, bruxism can become major and lead to one or more of the following symptoms:
Loose Teeth
Earaches
Sore Jaws
Facial Pain
Insomnia
Headaches
Frequent Toothaches
Worn or Cracked Fillings or Teeth
Relief Comes with a Visit to Your Dentist
Schedule An Appointment with Your Dentist to Receive a Personalized Treatment Plan.
No one should have to settle for dental discomfort, so if you grind your teeth or are experiencing any of these symptoms, make an appointment with your dentist today. He or she will be able to equip you with a personalized treatment plan.
This plan may include additional visits, dental work or even orthodontics. Or it may be something as simple as investing in and sleeping in a nightguard.
But if your dentist prescribes a nightguard are all mouthguards created equal? Here's what you need to know.
Straight Off the Rack
The Stuff Store-Bought Mouthguards Are Made of
Over-the-counter mouthguards are usually made from a thin, pliable plastic shaped like the letter "u". This "u" is designed to cover the entire top row of teeth, preventing the upper and lower jaw from grinding against one another, and therefore preventing damage.
As 1-2-3
Over-the-counter Mouthguards Are Easy to Mold and Adjust.
Most over the counter mouthguards are "boil and bite". This just means the guard needs to be boiled in water until the plastic becomes soft enough to mold.
After it's heated for the amount of time indicated in the instructions, the mouthguard is removed from the boiling water and placed in your mouth over your teeth.
Biting down molds the guard to the shape of your teeth, and as the mouthguard cools, it holds its new shape.
This new shape can be adjusted for fit and comfort by repeating the molding process.
Cost Effective or Just Low Cost?
Whether Or Not You're Getting the Biggest Bang for Your Buck Depends On Your Mouth.
A mouthguard's effectiveness is based on but not limited to the following factors:
Whether it's properly molded
The intensity of your teeth grinding, gnashing or clenching
The mouthguard's thickness
The type and amount of outside force applied to the face
The fit of the guard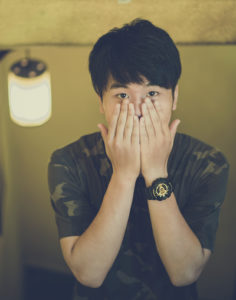 For adults who grind their teeth, wearing an over-the-counter mouthguard may be better than wearing no mouthguard at all. But there are times when a guard you can buy from the store can't give you the comfort or protection you need.
Safeguard Your Smile
Trust Lake Cities with Your Most Beautiful Asset.
Check out our upcoming post to discover what differentiates a custom-fit mouthguard from one that's store-bought and why you should consider trusting us to protect one of your most beautiful assets--your smile!
Schedule an appointment today if you have questions about whether or not a custom-fit mouthguard might work for you or if you're experiencing any kind of pain or discomfort in your teeth or gums.