Orthodontics | Why More and More People Are Choosing Adult Braces
They Don't Make Them Like They Used To | Lightweight Brackets, Increased Comfort & Less Wear Time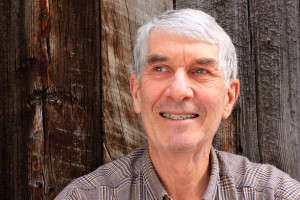 Braces aren't just for teens anymore. According to an article by Cherie Berkley, MS, more and more adults are pursuing a healthier, more beautiful smile every day by way of orthodontic correction and adult braces.
What has caused this growing trend? Many adults are finding that they are now able to afford the braces that were unavailable to them as children. Over the last decade, braces have evolved significantly. Gone are the days of heavy headgear. We are living in an age of smaller, more lightweight brackets, less pain and an average wear time of only 12-20 months. There has never been a better time to commit to protecting and improving our most noticeable facial feature.
It's Not Just About Appearance | How Orthodontics Yields Better Oral Hygiene
The decision to pursue orthodontic correction is often made with health-related and personal reasons in mind. Investing in orthodontics can prevent tooth decay by correcting misaligned teeth that make proper oral hygiene a difficult task. Without proper attention, crooked and overlapping teeth can collect excess plaque which increases the risk of cavities. This could affect not only the teeth but gum health as well, which may eventually lead to heart disease as was mentioned in the previous post. Headaches, chewing problems, earaches, and speech impediments can also be caused by poor jaw alignment. At times this can even lead to very painful temporomandibular problems. Ultimately, your decision to say, "Yes" to orthodontics could save you major cash in procedures and prescriptions and major discomfort later.
It is no secret that when we look and feel our best, we are able to approach every day with more confidence and boldness. Having the smile we've always wanted is priceless, and when it comes to first impressions, a bright, beautiful smile speaks volumes without having to say anything at all. Have you always wanted a beautiful smile to who you really are? Do you want to learn more about how orthodontics can improve your overall health? Make an appointment with Dr. Moore, and say, "yes" to health, confidence, and to make your smile a priority today.
Contact Lake Cities Dental for more information about Family Dentistry and Orthodontics in the Southlake, TX area. (817) 410-7373.